COCKTAILS & APERTIVOS CLASS
Good Taste — Carpaccio & Pisco Sours — We're hosting another live concert Saturday and felt it needed some spicing up so..let's pre-drink before! Abi (our cocktail master) & Fabi (our favorite chef) will show us how to make carpaccio sticks & pisco sours right before we enjoy our 3 musicians of the week! Join us for cocktails at 5:30 pm (CET) and stay for the concert at 7 pm (CET)!

*Donations Accepted
HOME CONCERT
Good Tunes — Andrew Davis, Joe Nicholson, Rickie Singerman — We might be still in phase 0 over here in Barcelona, but we don't see that as an excuse to not be social. That's why we are back again with concert numero 3 on Saturday at 7 pm CET! Three artists, 12 songs, and a whole lot of clapping, but now with some cocktails & apertivos in hand.

*Donations Accepted
Distrupting the well-being industry to invest in our experiences.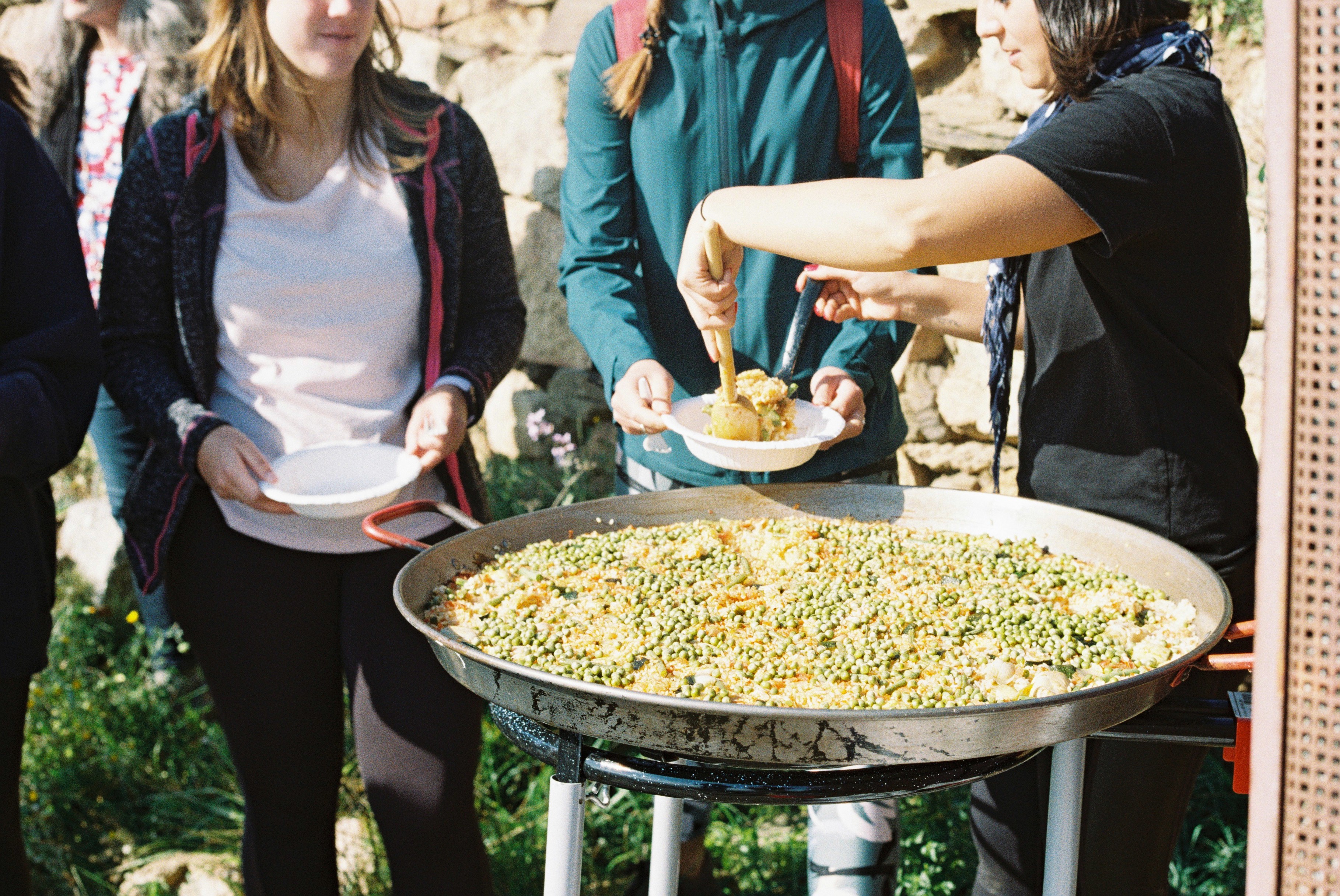 HIKING & PAELLA EXPERIENCE
Good Taste & Good Sport — Chef Fabi & Cragrats Collaboration — hike on an old Roman path + a great paella on the top to cap the day = a Saturday well spent.

Price = 37 eur
YOGA TO THE BEAT
Good Sport — With Maeva Laloum & Thomas Hernandez — Yoga To The Beat of Techno rythms while you move and sweat as the sun goes down on a rooftop in Barcelona. Food & Drinks supplied afterwards.

Price = 20 eur
It's about the little things we can do to upgrade our well-being.
SEE ALL PAST EVENTS (COMING SOON)
︎︎︎