We're tailoring experiences for evening events and long weekend retreats to leave you feeling rejuvenated, rediscovering your sense of playfulness, and arming you with the tools to prioritize your mental health. Behind the scenes, we integrate evidence-based practices into every aspect of our experiences, ensuring that you not only have a remarkable time but also benefit from the researched techniques woven into each moment.
We want to be the event you go to where you turn your phone off, play like a kid, learn something new, and make wellness simple again. Think back to what we did when we were young; before CBD was in our popcorn, celery juice wasn't a phenomenon, colonics weren't trending and a personal infrared sauna suit wasn't something you felt like you needed. We want to make drinking water sexy, a walk outside exciting, and an arts and crafts project not just something children do.


COCKTAILS & APERTIVOS CLASS
Good Taste — Carpaccio & Pisco Sours — We're hosting another live concert Saturday and felt it needed some spicing up so..let's pre-drink before! Abi (our cocktail master) & Fabi (our favorite chef) will show us how to make carpaccio sticks & pisco sours right before we enjoy our 3 musicians of the week! Join us for cocktails at 5:30 pm (CET) and stay for the concert at 7 pm (CET)!

*Donations Accepted
HOME CONCERT
Good Tunes — Andrew Davis, Joe Nicholson, Rickie Singerman — We might be still in phase 0 over here in Barcelona, but we don't see that as an excuse to not be social. That's why we are back again with concert numero 3 on Saturday at 7 pm CET! Three artists, 12 songs, and a whole lot of clapping, but now with some cocktails & apertivos in hand.

*Donations Accepted
Distrupting the well-being industry to invest in our experiences.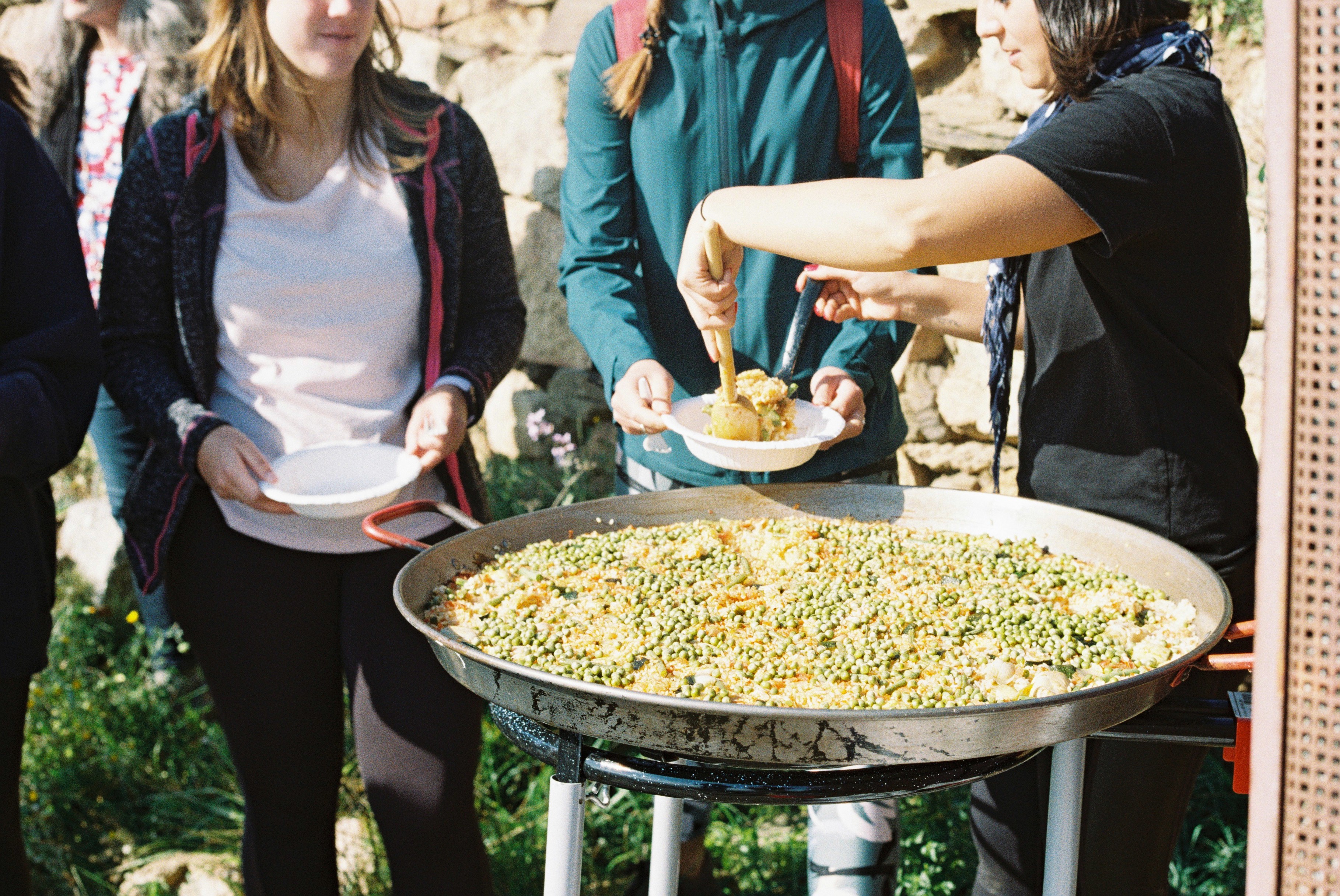 HIKING & PAELLA EXPERIENCE
Good Taste & Good Sport — Chef Fabi & Cragrats Collaboration — hike on an old Roman path + a great paella on the top to cap the day = a Saturday well spent.

Price = 37 eur
YOGA TO THE BEAT
Good Sport — With Maeva Laloum & Thomas Hernandez — Yoga To The Beat of Techno rythms while you move and sweat as the sun goes down on a rooftop in Barcelona. Food & Drinks supplied afterwards.

Price = 20 eur
It's about the little things we can do to upgrade our well-being.
NEXT EXPERIENCE COMING SOON...
︎︎︎